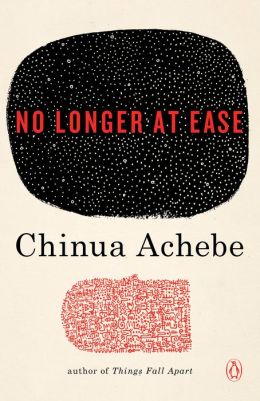 I just read
No Longer at Ease
by Chinua Achebe. It is the sequel to the author's great
Things Fall Apart
. Unfortunately, it is years since I read the first which is tells the story of Obi's grandfather, an Ibo living in a village at the time of the English colonial impact in the Ibo lives.
In
No Longer at East
, Obi returns in 1956 from receiving his university degree in England to take a junior position in the colonial government of Nigeria. Nominally, the book tells the story of his unfortunate romance with a young Ibo nurse, his inability to deal with the simultaneous economic demands of his tribal and modern existence, his alienation from his parents, and the process by which he succumbs to the temptation to take bribes. I found that story rather touching. One can certainly see how a very young man finding himself alone with a good job in a big, corrupt and corrupting city could have such experiences.
I think the book is really about the process of cultural change that Nigeria experienced in the 1950s. It makes the changes intuitive for the western reader -- a major achievement.