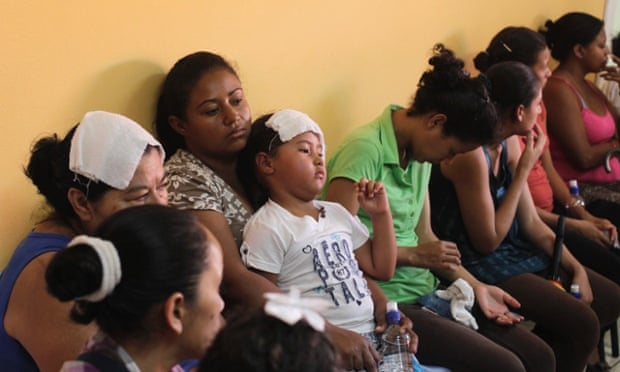 .
Chikungunya is a viral disease spread by Aedes aegypti and Aedes albopictus. Thus it is a disease that is especially problematic in places where those mosquitoes are common -- the humid tropics. There is no treatment or vaccine and the first human clinical trials are at least several years away.
Since the first case was identified in the Western Hemisphere (in Saint Martin) last December, nearly a million cases have been reported in the Caribbean and Central America. It is epidemic in the Dominican Republic, Haiti and El Salvador. An outbreak apparently has been contained in the United States.
"Chikungunya" means "bent over" in the Makonde language. The name describes the stooped appearance of those with joint pain caused by the disease. Patients commonly suffer painful and swollen joints, fever, headache, fatigue and a rash -- symptoms that usually disappear within three weeks. However, arthritis, especially in the wrists and hands, can last for months, or years in some people, causing long-term disabilities. The virus can also cause diarrhea and vomiting, mouth ulcers, visual problems and meningitis.
The disease poses the greatest threat to vulnerable groups including elderly people, babies, pregnant women and those with existing conditions such as high blood pressure or diabetes.
(People at high risk might consider avoiding travel to places in which Chikungunya is known to be present.) About 150 people have died so far in this epidemic, a low case fatality rate. Still, the Chikungunya epidemic is a major public health problem in this hemisphere.
Travelers can protect themselves from the disease even in areas where it is prevalent by preventing mosquito bites. When traveling to countries with chikungunya virus, use insect repellent, wear long sleeves and pants, and stay in places with air conditioning and/or that use window and door screens.
Read more: in
The Guardian
and from the
Center for Disease Control and Prevention
(as of November 18, 2014)
*Does not include countries or territories where only imported cases have been documented.
Note, that while the map of the United States is fully shown as a place where the virus has been reported, one would not expect it in Alaska or other northern states where these mosquitoes do not survive. The transmission of the disease has only been (rarely) reported in Florida.
Chikungunya virus disease cases reported by state –
United States, 2014 (as of November 18, 2014)
Add caption